Why did I build it? Because I want to help people like you communicate their feelings with
confidence and poise.
Taking you out of your head and into your life!
THE EFFECTS OF B-posi+ive
Taking you out of your head and into your life!
As a single mother of a child with Epilepsy, ADHD, and Autism I was running out of ideas on how to help my son Thomas. He would scream, bite, hit, run from me, destroy his bedroom; and be disruptive in his classroom by knocking over desks, throwing chairs, knocking over bookshelves, yelling etc. In 2017, I was introduced to the tool B-posi+ive We began using the tool to help identify the cause of behaviors Thomas was experiencing in the home and school such as; hitting, screaming and throwing objects.
Thomas and I started to learn how to express our feelings in ways we couldn't before. Using B-posi+ive taught me to ask Thomas about his feelings throughout the day when I could tell he was upset or was experiencing negative behaviors. I also introduced B-posi+ive into Thomas' classroom and guided his aide on how to use it any time he was getting upset or distracted. When Thomas displays an unpleasant behavior, time is taken with him to sit down and use the wheel as a tool to explain why he is exhibiting such behavior.
B-posi+ive helps us get to the reason for the behavior and is very simple to use.. Being able to identify triggers such as the words and feelings that lead to unwanted behaviors makes it much easier to work with them. In time, Thomas behavioral issues started to decrease dramatically, and now we can go out in a public setting without him having dramatic melt downs or the fear of him hurting himself or another person.
Thomas now uses his words and is able to express to me how he feels instead of acting out. Another
great effect of using B-posi+ive is that I personally became more aware of my own mental health. I needed to focus on myself as well as I started to realize during the use of B-posi+ive that my son's behaviors were also caused by my reactions, feelings and emotions. Because we are spending more quality time together working proactively to resolve potential behaviors instead of constantly
correcting them reactively. Thomas and I have a much stronger bond and have strengthened our relationship.
I find that I am much less stressed with this approach and with being able to confidently send Thomas to school knowing that he is now learning and is successful in the classroom setting. So far this year Thomas hasn't needed an aide in the classroom. B-posi+ive has changed our lives so much, and I am incredibly grateful for that.
Here are a few users sharing their experiences on how they
benefitted by applying B-posi+ive to their lives.

Learning to recognize my negative thoughts and then let them go helped me be less anxious and /or angry, and helped me feel more in control of my life.

Dana Laidlaw
Friend of friend

Since I've been utilizing Wheel Potential in my life, I've been happier and feel better about the choices I make each day. I see more and realize more things and how they impact my day. I told Giuseppe that I feel like Neo from the Matrix movie series. And I just swallowed the red pill!

Kevin bryant
Friend of friend

It's done great with them, especially with Stone by letting me know how he's doing and feeling at the time, to know if I need to work on altering it

DEAN SHELDON
Friend of friend
How do you unleash your real B-posi+ive? By getting out of your head and using B-posi+ive The faster and longer you use B-posi+ive. the better you feel. All we want to do is to help you

Are you ready to…"Get Out Of Your Head?" If so order B-posi+ive now and begin feeling better, less stressed and less unhapp
Meet our dedicated leadership team of B-positive users from left to right:
B-posi+ive will help you feel better, manage stress, reduce harmful behaviors, give you more clarity, make better decisions, shift your paradigm, improve family life, improve mental health, improve
emotional intelligence, improved communication, help you understand your feelings, help calm frustration and
annoyance, reduces unhappiness, improves dissatisfaction, help change moods, calmness or improve unbalanced feelings.
May You Never Be The Same,
Andrea, Giuseppe and Crystal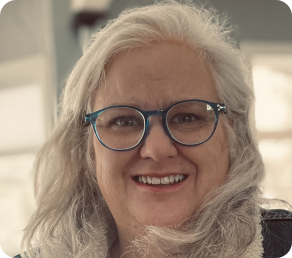 Director of Communication;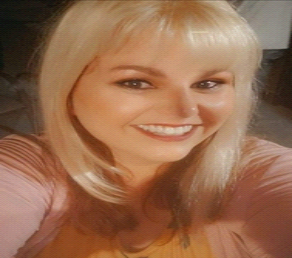 Director of Communication;
The wheel, user guide and certificate of authenticity collector card.

We would like to hear from you and share your thoughts about website improvements, B-positivel, how you used B-positivel and what benefits you received.
By sharing your story it will in turn, help others…now that's paying it forward and being fulfilled at the same time!